Finally, I have crossed into Scotland. We are in the homestretch. It has been a while since my last post. Since then I did some real world traveling to Savannah, Georgia and the lowlands of South Carolina. You can read about my birding adventures and more in other posts. But in the meantime, between all the walking I did around Savannah, my bird outings locally here in Chicago, and my bike commuting, I made a guesstimate and added another 50 miles to my virtual trip across the UK.
And this is where I have landed, which is somewhere in the Scottish Borders… with what looks like a storm a brewing. I hope there's a pub nearby…
Here's my postcard.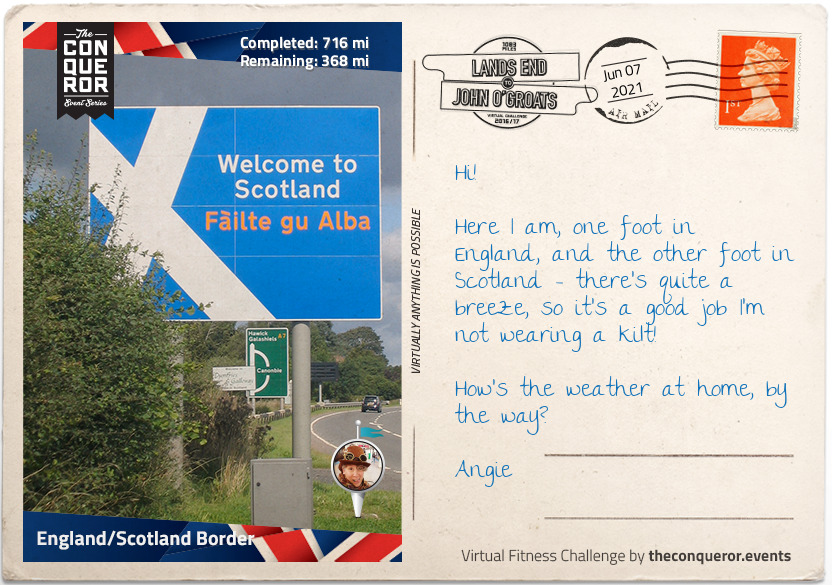 I did pass Hadrian's wall, which is not on the border like many believe, but entirely in England. That is an opportunity for another walk, the Hadrian's Wall Path which travels for 84 miles from the aptly named Wallsend on the east coast of England to Bowness-on-Solway on the west coast.
Hmmm, not much around these parts….though it looks as if St. Mary's Loch isn't to far away from my virtual spot on the road. I hope I brought me tent. And there must be a pub out here somewhere….